Imagine a day in the life of a Hollywood star, especially in the City of Lights. Emma Roberts gave us a glimpse of her world during Paris Fashion Week, as she unveiled Montblanc's "On The Move Collection" at the Palais Galliera.
The city of Paris wakes up to a gloomy morning, but Emma is already on the move! Her day starts early, and she needs all the energy she can get, which is why she starts it with a classic cup of "café au lait d'amande" and a croissant, of course!
"I feel so annoying being an American in Paris like, I don't actually eat much butter," says Roberts. She made up for it, though, by doing her best to order room service en français, s'il vous plaît!
Fueled by caffeine and ready to go, Emma heads to the Park Hyatt Vendome for a fitting with Paolo Turina, Montblanc's stylist. Time is of the essence as a photoshoot is scheduled for noon. Paolo and his team present Emma with a chic ensemble, featuring a Numero Veintiuno dress, Montblanc 3.0 clutch, and an oversized Fendi blazer, to wear for the shoot.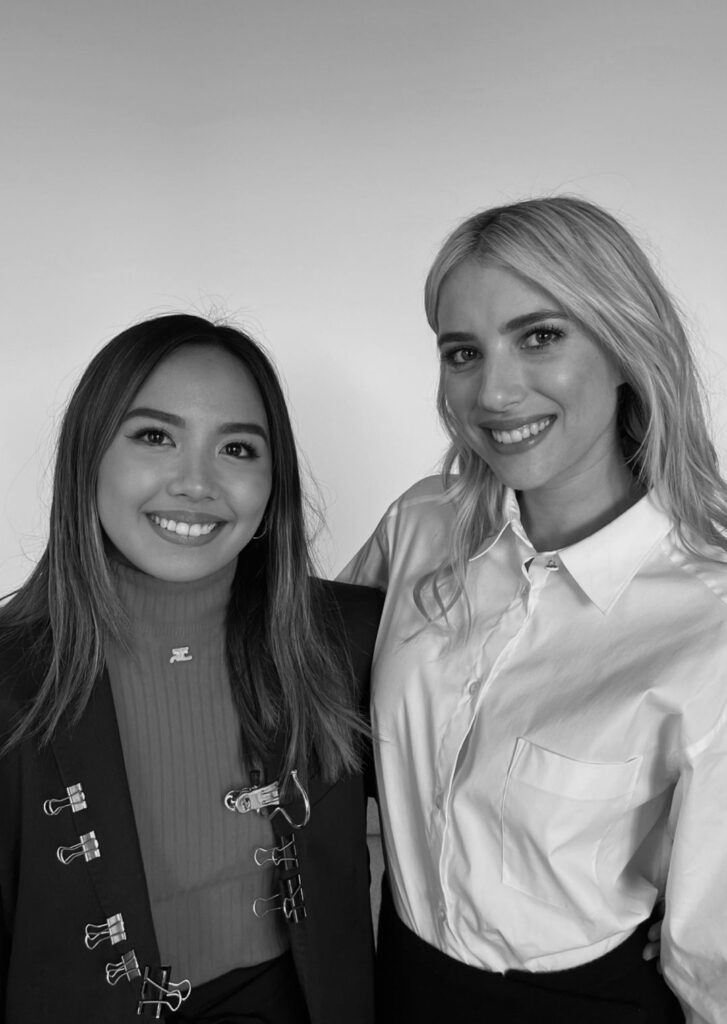 After a whirlwind photoshoot and a rendez-vous at the Librairie des Abbesses, Emma takes a well-deserved break from the fashion scene to indulge her passion for literature.
"Every time I travel, I get a book from that place, bring it back, and put it in my library," she says. Looking through the bookshelves and she lands on a coffee table book for her house, titled Cinéma et Peinture, and Le Petit Prince, which is her son's favorite book.
The clock strikes 4 which is just enough time to get back to the hotel just in time for glam! Tonight is Montblanc!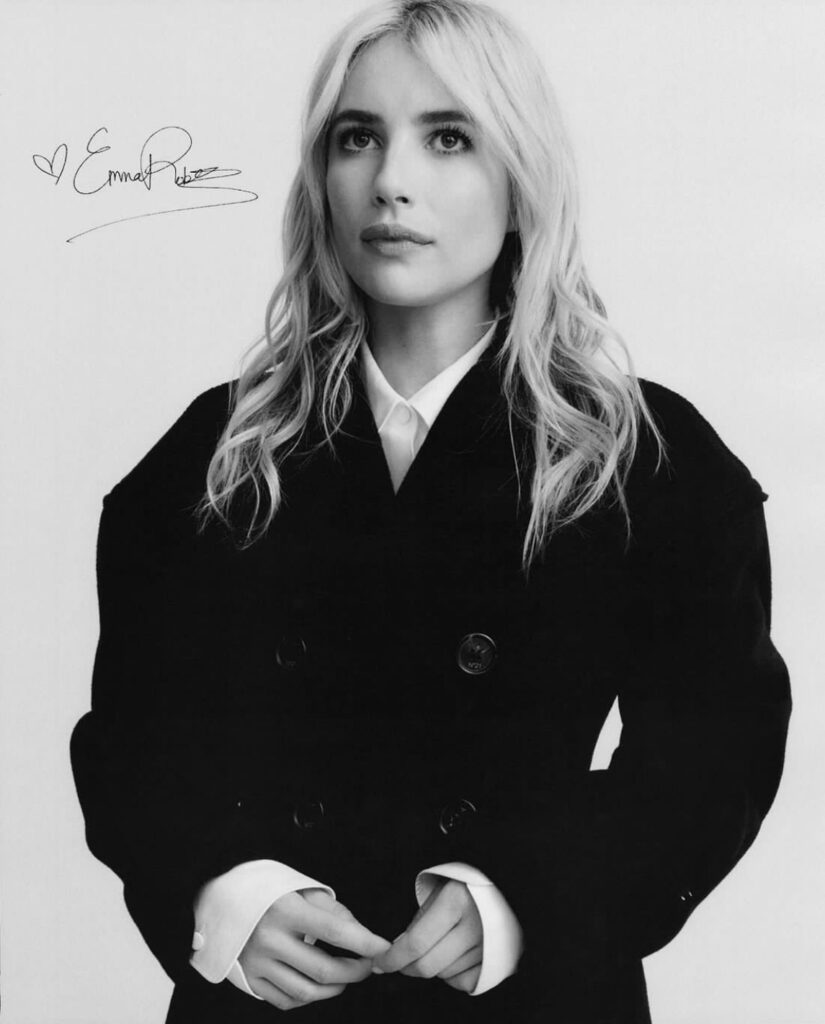 When it comes to a red carpet look, Emma can count on Wendy, her makeup artist! "She's my lifesaver, Wendy is a wonderful makeup artist and a dear friend!" Emma can relax for a bit knowing that her trusted makeup artist, has already selected the perfect look for the night. A clean, chic, simple makeup look". "I usually go for a smoky eye look and I like it to be fun, but since the outfit is very subtle, it's nice to keep the makeup simple to embrace the outfit," "plus the jet lag is very real." Emma laughs.
Wendy and Emma have worked together through every milestone of their careers. It was definitely a great time to laugh and catch up on the latest gossip. The makeup chair seems to have a magical ability to make women spill their secrets- but shhhh that's a story for another time!
Now it's time to play dress up and the stylist's work is sublime on Emma! The actress slipped into her elegant full Markarian ensemble, including a black top with a button-down collar adorned with intricate embroidery and completed with black shorts. On the shoe side, the look was finished off with a timeless pair of black Christian Louboutin pumps.
As Emma gets out on the balcony to light up a cigarette, she exclaims, "I think I'm gonna need a coat- I'm going to brave the Parisian cold for this outfit!" Without further ado, to add a touch of sophistication, the stylist draped a stunning black and white checked coat over her shoulders.
Arriving at the event and accompanied by Cade Hudson, Montblanc benefited from perfect weather to showcase its latest Extreme 3.0 leather collection in the picturesque Palais Galliera garden. A bunch of celebrities graced the event, and to name but a few: Dree Hemingway, Ed Westwick, Stella Maxwell and Dylan Sprouse.
The tenors of fashion are present and the palace is filled with the Parisian jet-set. But out of sight, Emma enjoys an exclusive preview of the collection under the direction of Montblanc's artistic director, Marco Tomasetta.
A glass of champagne in hand, Emma is well framed between Jordan Barrett and Cade Hudson. Just enough time for DJ Pee Wee (Anderson Paak) to conclude his DJ set.
As the night came to a close, Emma Roberts ended her whirlwind 24 hours in Paris with a dinner at the iconic Hôtel Costes, surrounded by good company and delicious food, a fitting end to a day filled with fashion, good conversations, and a glimpse into the life of a Hollywood star in the City of Lights.