Founded by Jean Patou in 1914, the brand has a rich history of producing some of the industry's elite designers, including Karl Lagerfeld, Jean Paul Gaultier, and Christian Lacroix. Under the creative direction of Guillaume Henry, the brand continues to evolve and reflect the heritage and skills that have been passed down through the generations.
Guillaume Henry has reimagined the Patou brand by shifting away from the aesthetic of classic French fashion and towards a sporty, form-fitting style. The collection features pieces such as striking black suits, tall rain boots, and items prominently displaying the PATOU logo, as well as pastel-colored puffers and signature bubble dresses and skirts. Additionally, the collection is 90% vegan leather and recycled polyamide, showcasing Patou's dedication to ethical and sustainable practices.
Leïna de La Valette, the designer behind Patou, describes the lookbook as a play written by Henry called Act 3 & 4, "Imagine a Belgian supermodel Élise confidently posing on a 1980s vintage Lamborghini parked in a field, donning a PATOU logo cap, a black knitted romper suit, and thigh-high waders." After, she read, "Her alter-ego, Maartje, is a Patou girl living in a Patou world. In her personal space, she has the horizon on the brim of her bucket hat, surrounded by fleurettes in bed, lavender, rose, and powder blue. She's cozied up in knits, quilts, and her best teddy friend, Mini Pattes-oo."
The collection includes a special bag called the Le Patou, crafted from eco-friendly "sleeping" stock leather. Le Patou is closely connected to the brand's identity and was created by Jean Patou to be practical and accessible for everyday use. The design features the JP logo, a nod to the brand's founder, and comes in various bright colors like Sun, Poppy, Smiling Pink, and Cinnamon. Only 300 numbered bags are available in the initial release.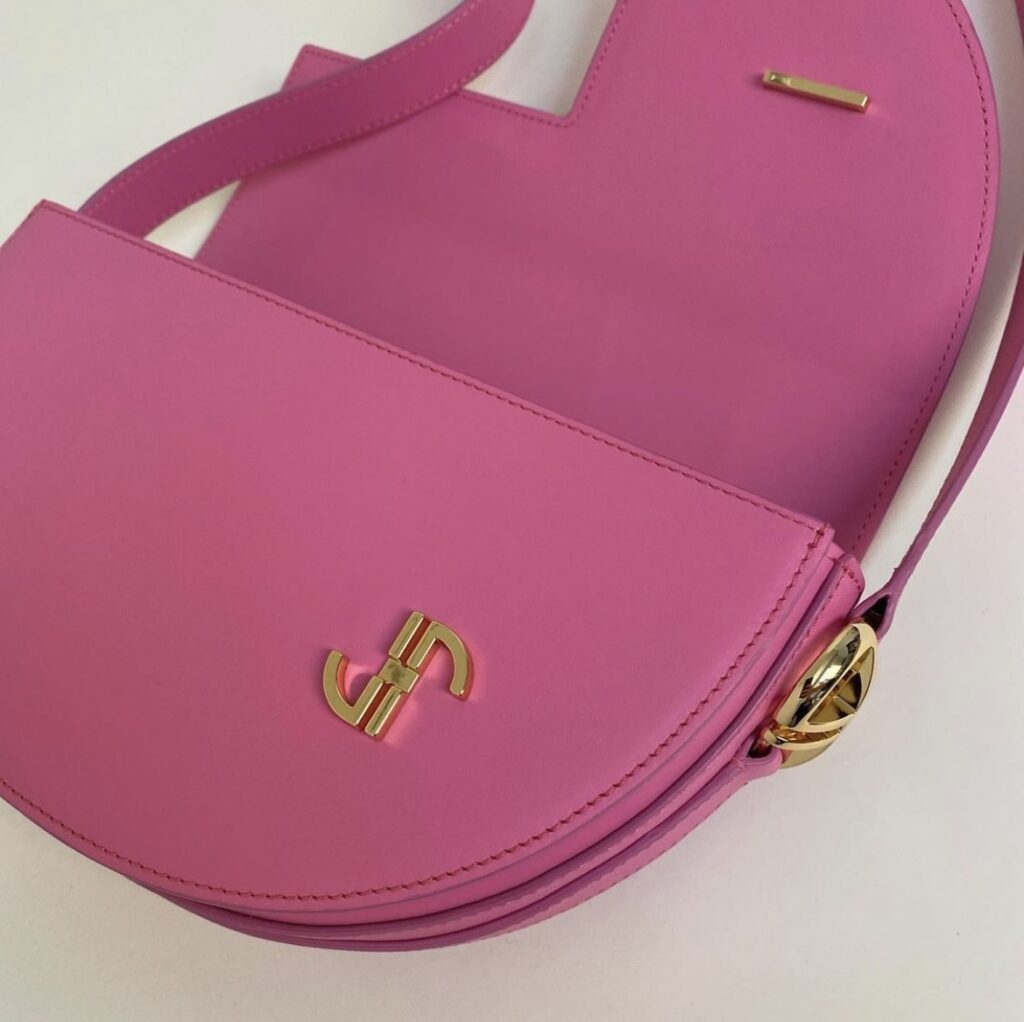 With its unique and divine pieces, this collection is truly Patou at its best and the beginning of what's yet to come.
The brand's commitment to ethical and sustainable practices, combined with its modern and fashion-forward designs, makes it a standout at Paris Fashion Week!
Don't you think it's Patou good to be true?