This bright young talent from South Africa was invited to be the first "Amigo" to create a collection for the brand and debut his fall 2022 ready-to-wear collection for AZ Factory called "Intersection.

AZ Factory explained that each "Amigo" will now be invited to collaborate to "create practical, playful, everyday fashion aimed at everyone." A desire that corresponds to the initial vision of Alber Elbaz to create inclusivity and transparency and reshape the fashion industry.

Thebe Magugu, the winner of the 2019 LVMH Prize, alongside with 43 designers had previously participated in a parade tribute to Albert Elbaz called "Love Brings Love" during Paris Fashion Week last October.
"I never had the chance to meet Alber but I knew his work, especially his runway for Lanvin. The immense respect I already felt for him only grew as my research progressed. He was genuinely kind to others, and that's a very rare quality." says Magugu. "I admired the sense of duty he had for others and I am thrilled to be working with AZ Factory,"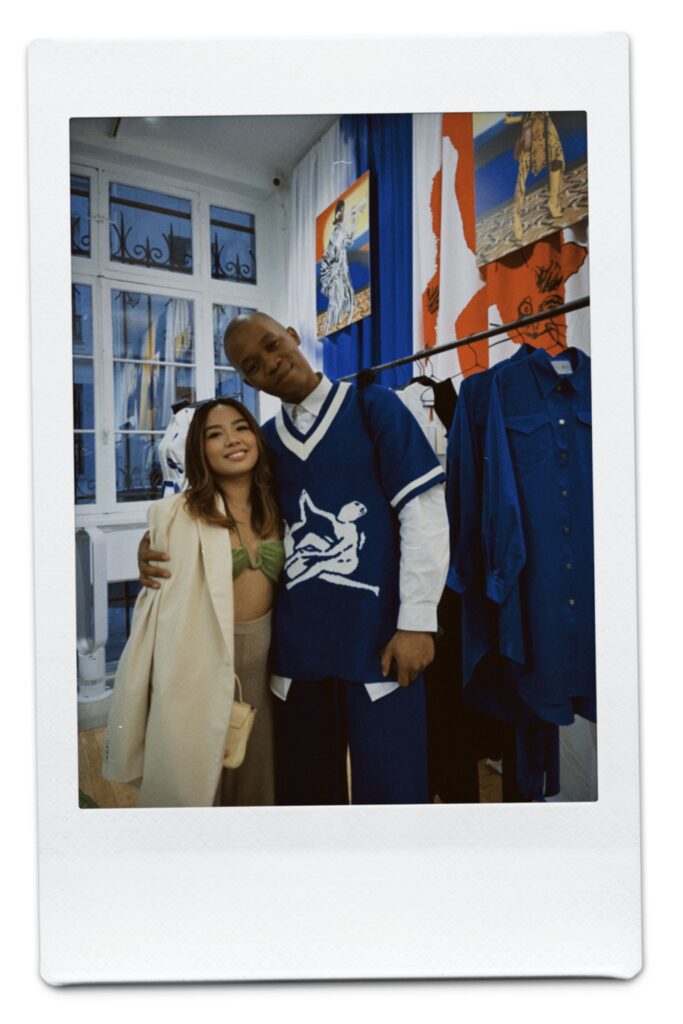 Magugu seamlessly continued the work that Elbaz had started at AZ Factory, highlighting the print and textile research that he had begun before his passing, while also incorporating elements from his own five-year-old brand based in Johannesburg. The collection will be available in June and features 17 silhouettes that incorporate traditional African craftsmanship, such as caftans, prints, and drapery, to evoke the richness of the continent. It showcases Magugu's masterful storytelling to life through his designs, blended with the brand's values, and pays homage to Africa- the birthplace of the designer Albert Elbaz and Thebe Magugu.

The pieces in this collaboration were no different, featuring a range of versatile items such as oversized coats, blouses, and trousers. The color palette was muted, with shades of beige, black, and white taking center stage.

In a time when the industry is facing significant challenges and while Paris fashion week is already well underway, AZ Factory continues to bring the beautiful memory and values of Alber Elbaz and his Amigo's carrying a strong message, a universal feeling on how love brings love.

With Intersection, the brand and designer have created a collection that will not only delight fashion lovers but also contribute to shaping the future of the industry.